On this date, January 24, our sisters Kenia and Yomaris are traveling to their new destination: WIJINT Mission in the Vicariate of YURIMAGUAS, Peru.
It is a new country where we arrived as a religious family and that will become familiar to us.
And we also arrived in a new way, united with other congregations and laity for a common mission: the REIBA Project, of bilingual education.
A few days ago the two met to make their presentation, with Pablo Mora, SJ, coordinator of the Project, Inés Zambrano, Superior General of the Lauritas, a Colombian congregation founded by the nun, Laura Montoya, in whose community Kenya and Yomaris will live. Graciela was also present and she shared with us her great emotion when she heard the enthusiasm that our sisters transmitted.
We appreciate this gesture of our family, the fruit of the Amazon Synod, and offering for the 150 years of our history.
Dear Yomaris and Kenya,
We wish to express our closeness as a universal Body. We are all Amazons…
Our prayer of fraternal support for this mission that is already in our hearts fills us with joy and commits us to sow together with you.
Thank you, sisters, for your generous "yes". Saint Candida is happy to prolong her dream of going anywhere in the world where there is a need.
We look forward to your news.
A huge hug!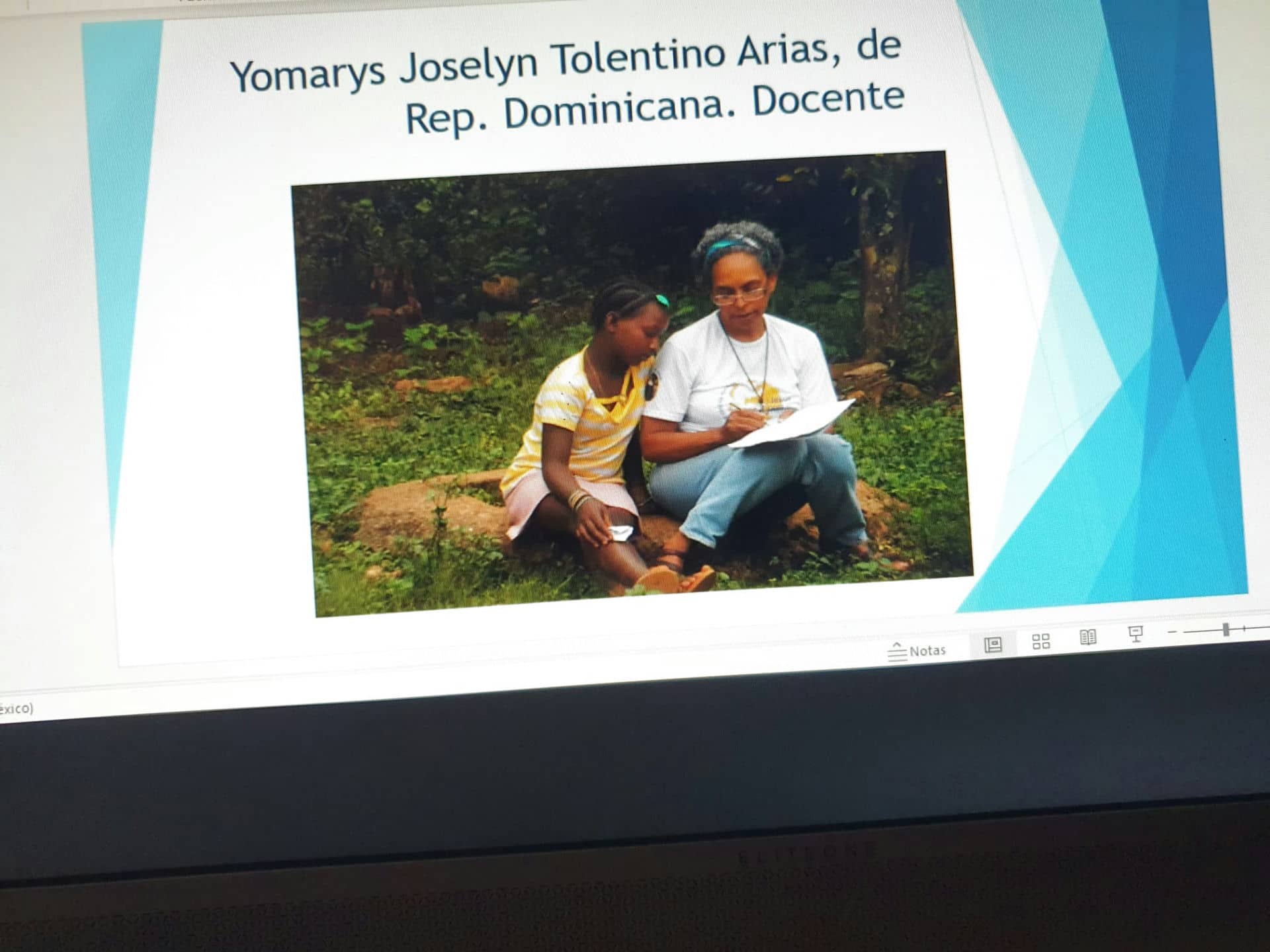 María Luisa Berzosa, FI 
Curia generalate – Roma
Publicación relacionada: "Nuestros primeros pasos en la Amazonía".