Family news, on this occasion, comes from FASFI (Fundación de Ayuda Solidaria de las Hijas de Jesús). After a two-year hiatus due to the Covid pandemic, international volunteering has resumed. Although, for the moment, the only two countries to which it is possible to travel are the Dominican Republic and Bolivia, seven volunteers are embarking  on this mission of solidarity that will mark their lives forever.
Ana was the first to arrive in Bolivia. After a long time thinking about volunteering, in May her time came. For a little over two months she has collaborated in different projects that FASFI has in the country and has visited the areas where the Daughters of Jesus are. Now she is sending a message to the rest of the volunteers:
"The attitude I recommend is to be very open, very attentive and positive, to take advantage of all the opportunities that come your way to enter the culture, to understand it and to be able to do something for those around you and to participate in the network that weaves the web that connects us".
In the last days of her stay, she shared the MAG+S SENTIDO SUR experience "Encontrar Alegría – Bolivia" with Naike Martín FI, coordinator of the Pastoral Juvenil Vacacional of the province of Spain-Italy, and four girls Elena, Belén, Carmen and Nuria. A proposal of international encounter through service that invites the participants to live their experience based on the pillars of faith, justice, community, simplicity, service, accompaniment, and discernment.
Aroa began the month of August traveling to the Dominican Republic. During her stay, she participated in two summer camps: the first one in Cotuí, with young people from different parts of the country, and the second one in Elías Piña, with boys and girls from the school. In the latter place, Aroa has lived the experience in the house of a teacher and her grandson, which has allowed her to get to know the culture of this community that borders Haiti, from the inside, being one of them. Before returning to Spain, she accompanied the Daughters of Jesus to a community meeting in the Dominican region in Santiago.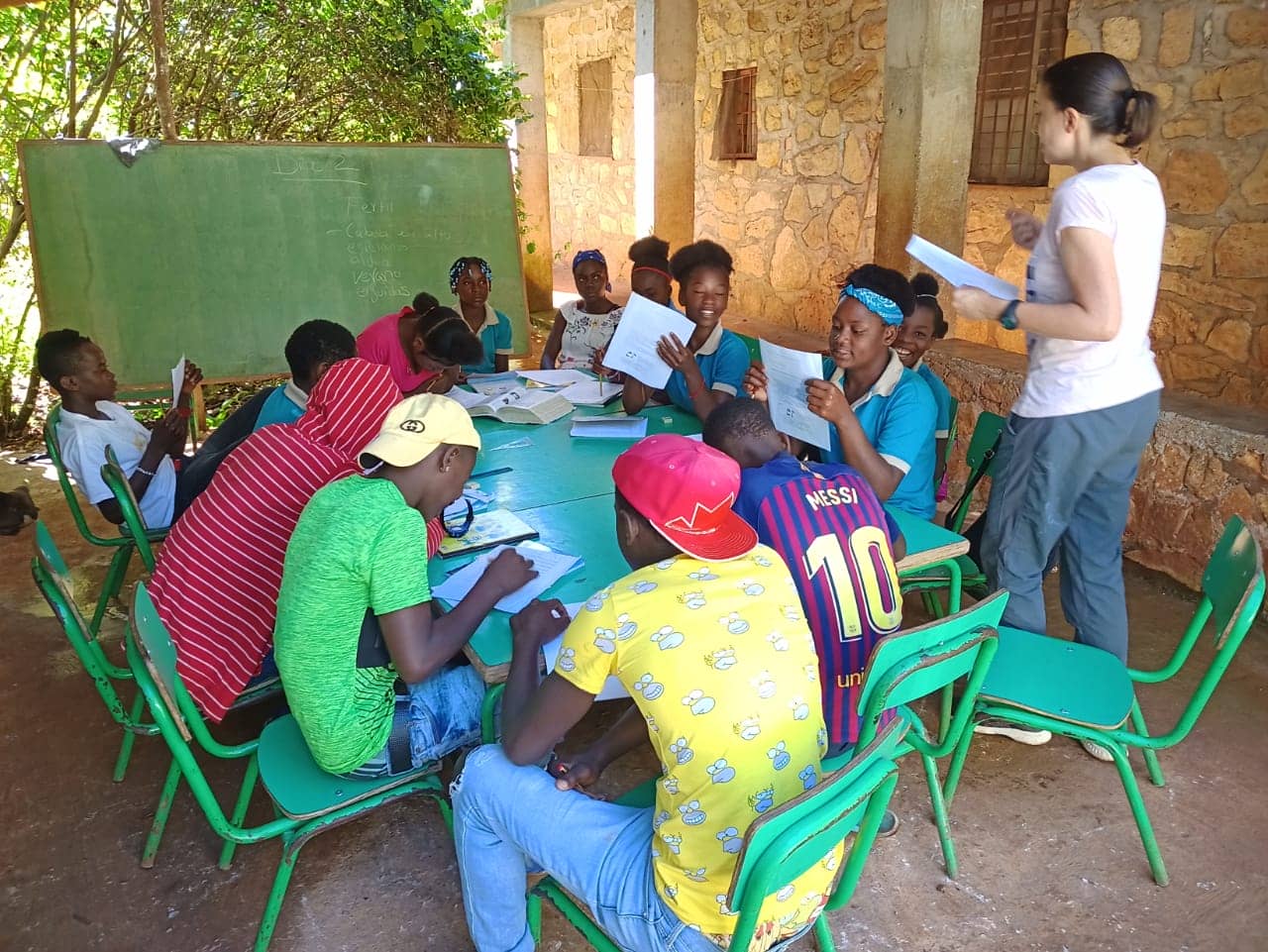 In September, FASFI will, for the first time, carry out corporate volunteering with Jardanay, a family-run catering company from A Coruña that runs the school canteens of the Jesuitinas schools in this province and actively collaborates with the Foundation. This year, it has decided to go a step further by sending four of its workers to the Dominican Republic. Pilar, Amparo, Beatriz, and Jacobo will collaborate with the project "Food matters" in Elías Piña, and will also get to know the projects in Santiago and Santo Domingo.
Pilar closes this year's volunteering programme. After finishing her university studies, she has decided to embark on this beautiful experience and will live for two months in Bolivia. A country she has chosen to be able to meet Teresa Ribot FI, an old family friend.
Ana, Elena, Belén, Carmen, Nuria, Aroa, Pilar, Amparo, Beatriz, Jacobo and Pilar take up a fundamental part of FASFI, volunteering, a way of being committed to society and that our actions also have a multiplier effect.
If you also want to be a volunteer, contact FASFI through this link.