VIRTUAL MEETING OF THE DAUGHTERS OF JESUS FROM ALL OVER THE WORLD
Digital media has allowed what we would not have imagined a few years ago, to meet all the communities at once, to greet each other, to get to know each other, to remember each other, to reflect, and to share. Of the almost 700 Daughters of Jesus that we are in the world, 530 were connected. The objective was to offer a meeting place for the Daughters of Jesus to share the presence of the Congregation, in the Church and in the world, on the occasion of the celebration of the 150th anniversary  of the foundation
The encounter had four moments:
1 Welcome and Greeting
Sonia Regina, General Councilor, welcomed us. He was calling us by communities and houses of each country: ANDEAN AMERICA: Argentina, Bolivia, Colombia, Venezuela; EAST ASIA: Taipei, Taiwan, Vietnam, Thailand; BRAZIL-CARIBBEAN: Brazil, Cuba, Dominican Republic; SPAIN-ITALY: Italy, Spain; Mozambique; INDIAN-PACIFIC: Philippines, Japan, Bangladesh… How can we not remember that  "The world is small for my desires."
2 Prayer
It has been a moment to give thanks for the life, the path traveled, the present and the future that we wish to build. We ask God the Father to help us to be what we are: a universal body united, with Jesus at the center, Daughters in the Son. One Body, united and dispersed to serve Him. We count on the guidance, help and intercession of Mary Immaculate.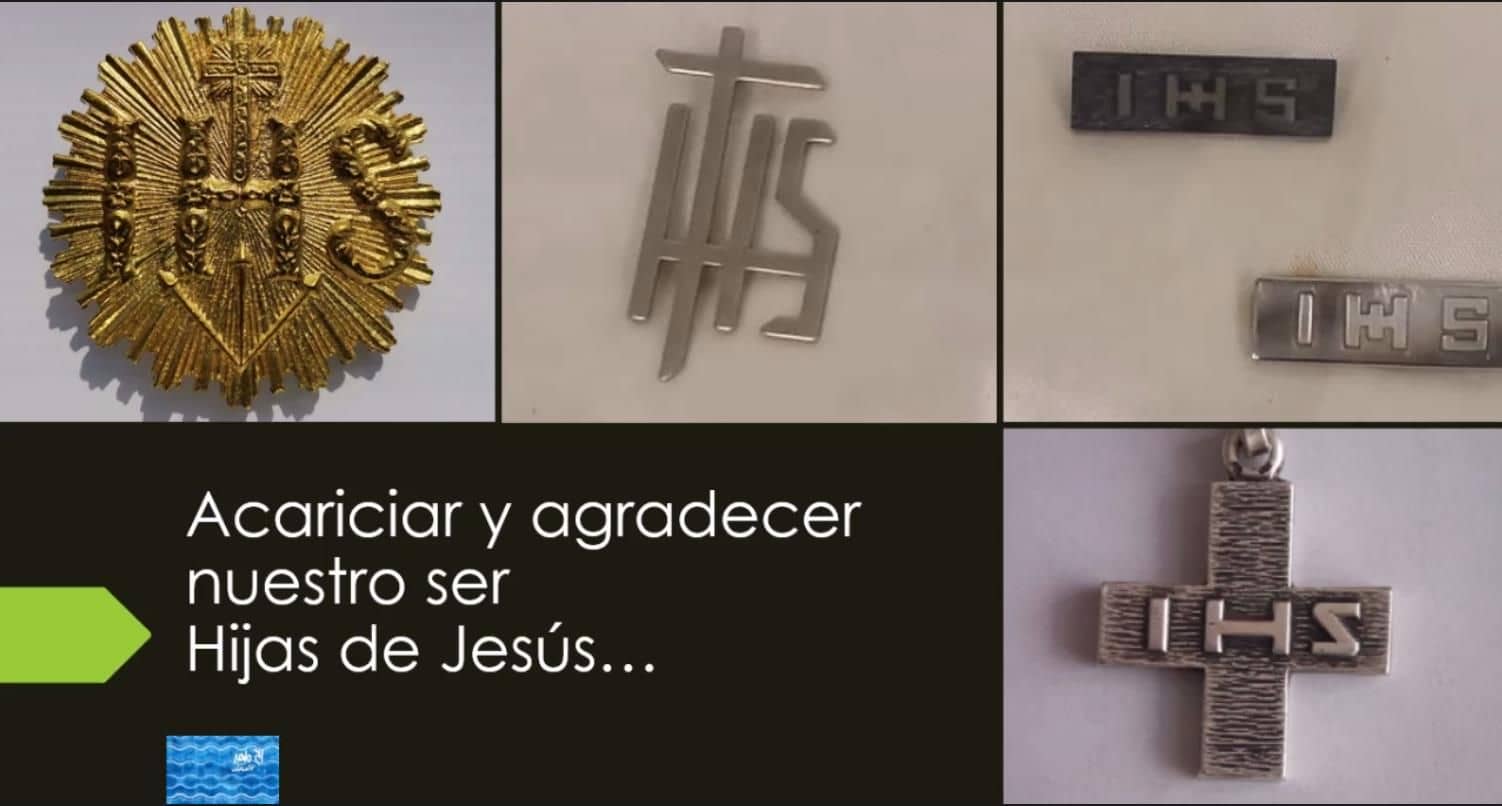 3 Words of Our General Superior
With the tone of simplicity and closeness that characterizes her, Graciela began by explaining the reason for the date of the meeting.

"On September 24, 1903, Mother Candida and 43 sisters made perpetual vows in the Congregation after it obtained its pontifical approval on July 30, 1901, and on September 18, 1903, six days before profession, the approval of the Constitutions by Leo XIII, "ad experimentum" for three years.
When we think of the date of this meeting with the Daughters of Jesus, it was not chosen at random. We wanted it to be that way. It is a date of congregational family, being fully incorporated into the Congregation that she had founded, was an event of great importance for M. Candida and the first Daughters of Jesus. They began a path of dedication, commitment and holiness that had been confirmed by the Church.
It is a day to thank God in the midst of this celebration of the 150th anniversary of the foundation. He makes us a family, sisters, nourishes our history, and we desire Him to enliven our identity as Daughters of Jesus."
This identity was a constant desire in M. Candida: "to be true Daughters of Jesus." She asked for it for herself and asked for the sisters. And Graciela, breaking down its meaning: it is to live joyfully with the decision freely made, it is to take charge of the choice I made in my life, it is a process that takes all my life, that asks for an attitude of search and vigilance, it is to let God work in us every day … for, as the M. Foundress said, "in being the true Daughter of Jesus is all good".
Continuing with the great call made to us by the XVIII General Congregation: To follow closely Jesus Christ who chose poverty for himself. That's where everything else comes from: following "closely"; the chosen poverty that is expressed in a concrete form of relationship; and from there to the humility that is given to enrich others. And finally, three calls of the Church and religious life: the synodal path, intercongregationality, and interculturality and itinerancy.
We live in a time when "we have to grow decreasing… And there we are invited to seek and encounter the Lord. There we are invited to have inner knowledge of the Lord in order to love and follow Him more."
Download Graciela's full words here
4 Time to allow what resonates in the heart
How to do the sharing with so many people? The means were varied. Each province had 5 minutes in which some sisters shared their resonance, but we also had the possibility to write it in the chat. Graciela told us spontaneously at the end:
What has resonated is what we desire. The Lord will work for us. I hear a desire to be and live what we are: Daughters of Jesus. What attracted us, what caught us to enter this congregation and not another. Ask the Lord that we do not lose our identity. He gave it to us as a treasure to take care of. Identity grows by giving us together to the world. Our problem is not in doing but in our being. What can help us grow in our being, in our vocation, to better serve others?
 Some said they felt moved to grow while decreasing. This is an experience of the Spirit and an experience of faith. When we can feel a taste for that diminishment, this is from God. We are invited to discover how to grow while decreasing.
We close the meeting with a moment of silence to "examine", to review what we have lived, to discover where the Lord had passed, and to express in a word the "savor" left by what we have lived.
Thanks to each of you who have contributed to make this meeting possible. We are left with the task of bringing it back to prayer and letting the Lord continue to work in and for our daily lives through what we have lived.