There are four steps that lead to the canonization of a Christian, after his death: servant of God, venerable, blessed, and holy. Ma Antonia Bandrés was declared blessed on 12 May 1996 in the same ceremony in which St. John Paul II beatificó Mother Candida.
The saints say us with their lives what we are called all Christians to. Blessed Ma Antonia Bandrés is the patron saint of the Daughters of Jesus in initial formation and it is the Community of the International Novitiate of Cordoba (Argentina) who has helped us prepare the heart for this feast.
How did they do it? They tell us themselves:
Through a triduum, but with the difference. This time we give a slightly more current reading to this young woman's life. Through some videos (short) that we will share on the 24th, 25th, and 26th, we invite you to discover what moves Antoñita's life. And next to this, we discover what moves us. 
After this deepening, we will end with a celebration: with many surprises (from many places) on Tuesday 27 from 00.01 hours (Rome) the video will be posted on YouTube and on our websites so that each community and every family can organize from all parts of the world. This day we commemorate the 102 years of the Feast of Antoñita.
We advance our congratulations to the Daughters of Jesus in initial formation spread throughout the world. We hope that considering the distance of time and sensitivity,  the life of Ma. Antonia Bandrés will also serve as an encouragement for so many young people who wish to make sense of their lives in Jesus of Nazareth, in God.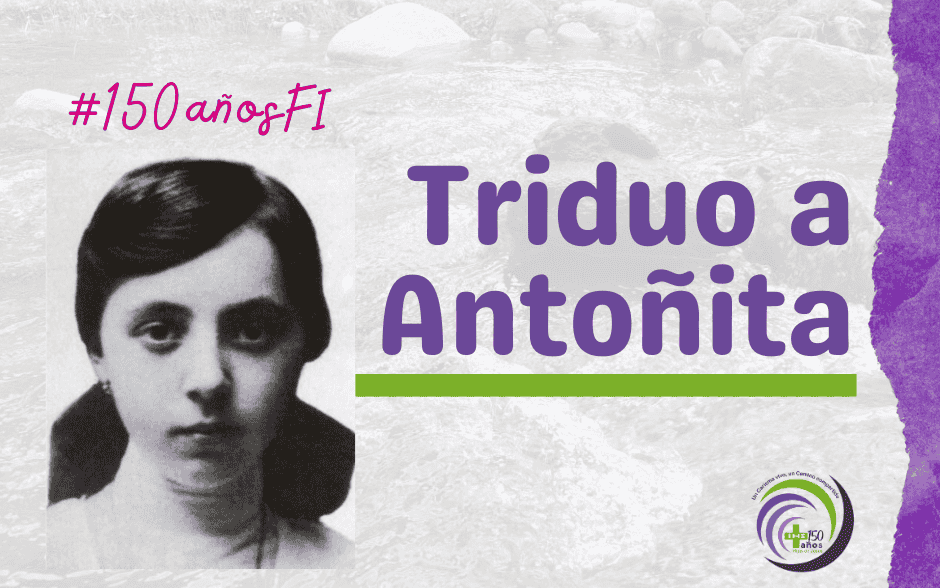 – Testimony of life for the youth on the website of the #150FI
– "Address of the Holy Father John Paul II to the participants in the Beatification ceremony of Mother Candida and Blessed Maria Antonia",  Vatican.va, May 1996 –
– Vídeo of Antoñita in the YouTube channel of the Hijas de Jesús Aru
Antoñita, who had a high-strung temperament, in need of constant self-control, also had to face challenges in making fundamental decisions. But she knew how to focus her affectivity and tenderness of heart toward higher ends, and even though she loved her own with deep love, she made God her Absolute…".  Posted on our website on 8 March 2018
The Community of the International Novitiate of Córdoba (Argentina) asks us:
What costs you the most about your personal process? What do you take from Antoñita's life to take care of yours?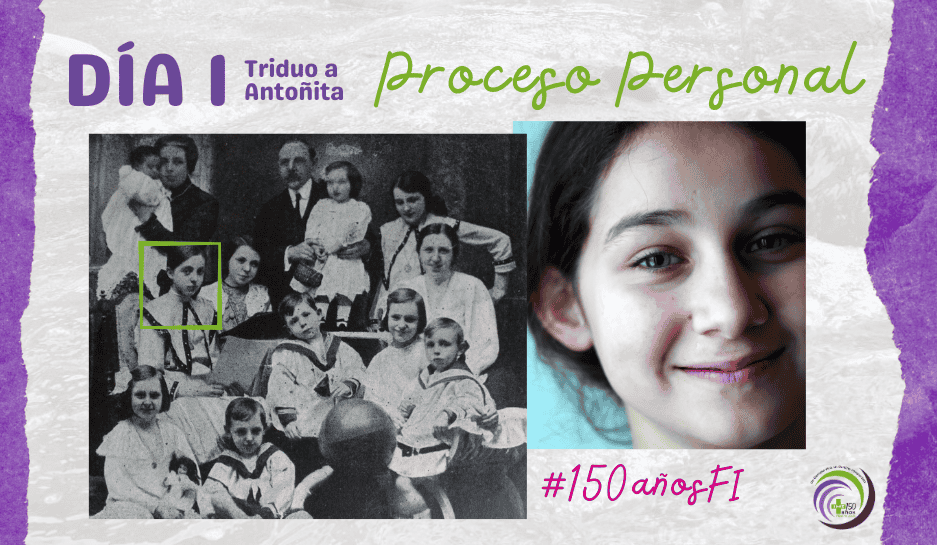 "From the early years of childhood, she distinguished herself by a deep spiritual life. love for Jesus and Our Lady, manifested in many small gestures…". Posted on our website on 8 March 2018
Do you discover in the routine and in the faces of every day what is that love that gives meaning to your life?
"… manifested in many small gestures, obedience and the spirit of sacrifice. He became very interested in the poor and needy and performed on the periphery of Tolosa, and in particular with the workers of the union, a rare evangelizing and social work in those times." Posted on our website on 8 March 2018
How do you commit and risk your life for what you love? 
The day has come! Let's celebrate this testimony of life! She is our sister on this path and the patron saint of the Daughters of Jesus in initial formation.
Let us reach the summit of these three days of preparation for your feast by singing, praying, thanking, and letting this celebration we share today help us live with greater hope and faith this time, this reality that we go through as a people. 
We invite you to sing and pray with the sisters of the International Novitiate Community of Cordoba by clicking on the image. 
May Blessed Antoñita inspire us by her example and help us with her prayers!