We awaken Jesus in our hearts
bringing out the best in people
From real affection,
with the peace of mind that comes from knowing that God
is slowly flaring up in his heart.
The Daughters of Jesus want to awaken the love of Jesus, from real affection. From the peace of mind that comes from knowing that God is gradually revived in the heart. From a respectful conversation with the wounds of the soul. From a word of encouragement, a smile or a hug. Caring for the whole person as Jesus actually does.
with a very specific way of living and of serving
that we summarize in 7 principles that you will find in each one of us
We want Jesus to always be the essence of our life.
May their words and actions give meaning to everything we do. That is why every day we try to be inspired by their presence and help us to face any situation.
God is that firm ground on which we walk in life.
As a father or mother who offers his or her words and efforts to support, give confidence and comfort to their children, to see them grow from love and freedom. We feel that we are daughters of this God and, therefore, sisters of all. Living this profound relationship every day awakens an immense joy that we wish to share with others.
We live with simplicity and joy
We walk from small, with a smile.
Because that is where God likes to act. That is why we want to live only with what is necessary for our mission: prayer, dedication and affection. To allow ourselves to be better molded by God, to live like Him.
We see God in everything and everyone
When you feel you are a daughter or son of God, you learn to follow his trail in life.
Until we find him in every person and in every situation. Therefore, we love the person, whoever they are and wherever they are. Because in it, one can always discover the passage and presence of God.
Always available where we are most needed
Availability is our accent
Our place in the world is where we are most needed and for those who need us most. No strings attached. Regardless of race or origin. They are our brothers.
Trusting completely in God. Giving away our passion for Jesus in whatever is needed. That is why we live universality.
Our way of proceeding is discernment
We want to discover what God wants from us at every moment.
Personally and in community. And that means deepening and distinguishing the many possibilities that present themselves in life. From silence, contemplation and fraternal dialogue.
This discernment is the pillar of trust that grows among us, with all the people with whom we relate and with our Father.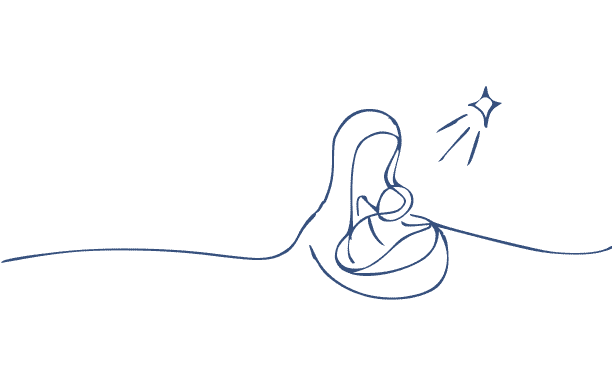 Get to know each child and bring out the best in them.
She is a mother. In such a fractured world, having a mother reconciles us. It helps to find the points of union, the understanding between all. In short, the fraternity is home, it is family.
As a mother, she is present. A discreet presence in the most important moments, in the good ones, but also in the bad ones, where it serves as a refuge.