September 8th, the feast of the Nativity of Mary, was a very special day for our Congregation as several Daughters of Jesus celebrated different stages of their religious life:
In Bangladesh, Chondira Mrong from Bhalukapara and Moutushi Chambugong from Pirgacha entered the Postulancy in the congregation of the Daughters of Jesus in the region.
The celebration was held in the chapel of the residence and was broadcast via zoom so that the sisters, friends from the different communities and centres of the Indian-Pacific Province could accompany them. The two postulants prayed before the statue of Our Lady and read their prayer of offering and gratitude for the gift of their vocation.
At the end of the ceremony, Emelinda Falsis, the Provincial Superior who is currently on a canonical visit to Japan, addressed a few words to the new postulants.
The Bangladeshi community is very grateful to the Lord and to Our Lady for granting the two young women this precious gift of their vocation; and they pray that many more women will join the Congregation to work in the Lord's vineyard.
In Spain, six sisters celebrated their golden jubilee, half a century of
life dedicated to God and to others in our Congregation.
Thank you and congratulations to Sagrario de Andrés (Coruña), Basilisa Jiménez (Orcasur-Madrid), Ana Mª Jódar (Orcasur-Madrid), Julia Martín (Donosti, nursing), Clara Pérez (Burgos), Mercedes Vilas (Montellano-Salamanca)! For always continuing to do good, in the style of Jesus!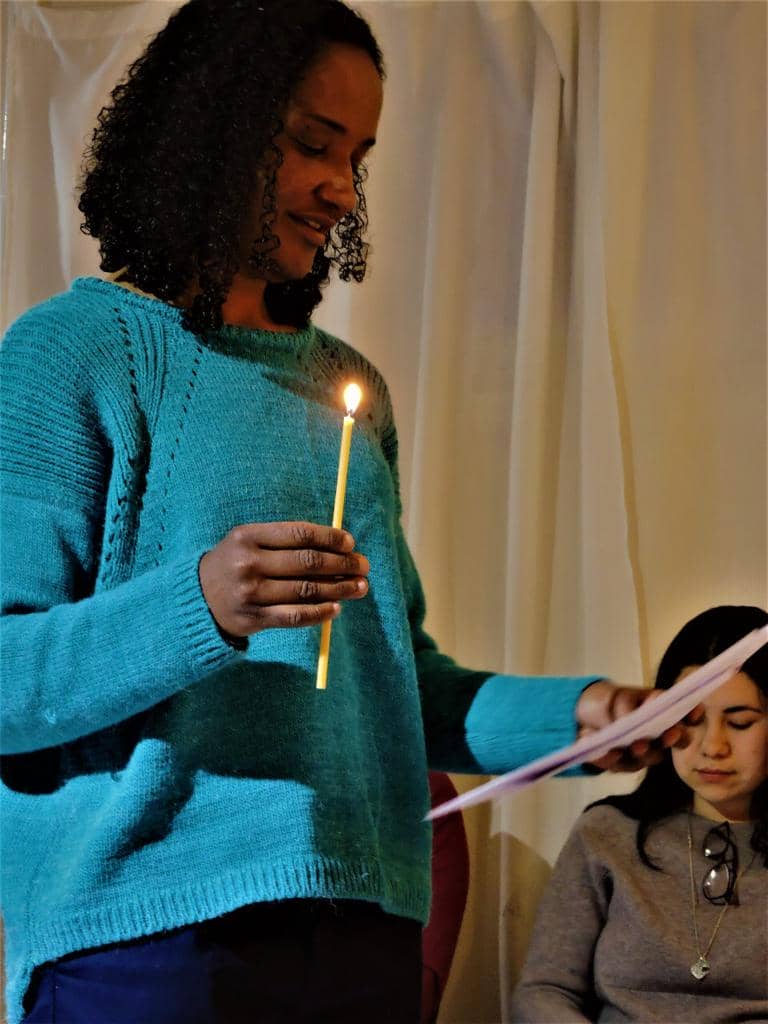 Finally, on 8 September, the feast of the Nativity of the Blessed Virgin Mary and the day on which the Church in Argentina celebrates the day of Consecrated Life, the Daughters of Jesus of the house of Cordoba and the community of the International Novitiate (Cordoba – Argentina) accompanied the first profession of Cintia Malaquías. The celebration was presided over by Alfonso Gómez sj. The Provincial Superior, Dayse Agretti, received the vows of our sister.
Cintia Malaquías, a Brazilian from Belo Horizonte – Mina Gerais, belongs to the Province of Brasil Caribe. He will continue his first stage of Juniorate in the
community of Córdoba – Villa Ocampo, residing in Córdoba and completing his theological training there.
The community rejoices for this step in her journey and commits itself to pray for her vocation. All the Hijas of Jesus join this commitment and joy.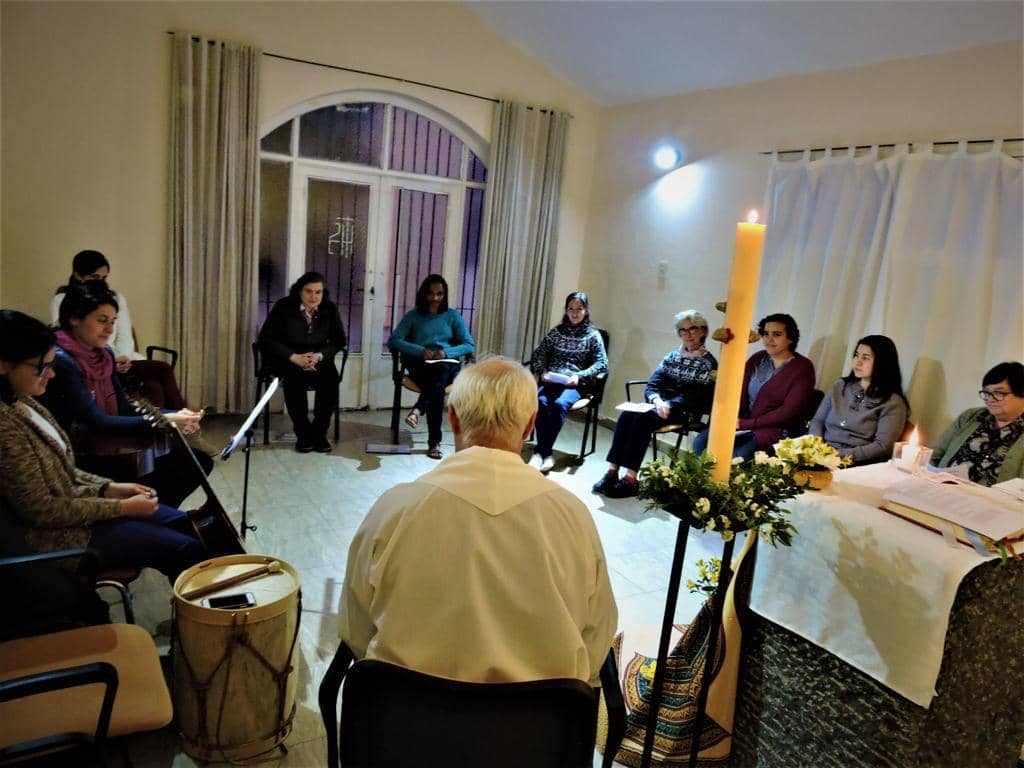 As Mother Candida would say: Blessed be God forever!