On 9 August I started a journey in Salamanca that would end the following day in Belo Horizonte. It was inevitable to imagine the one made by the first Daughters of Jesus to Pirenópolis more than a hundred years ago, in very different conditions.
It is a pleasure to listen to Cassia Lara N. de Araujo, laywoman, Educational Coordinator of the Rede Filhas de Jesus of the Brazil Region. Cassia said that "welcome is our characteristic, really"; "each person matters"; "what we do is to accompany"; "a school in pastoral care is not the same as a school with pastoral activities, it is the one that evangelises in every space and at all times".
One can see the positive impact of the Regional Assembly. I was not able to meet the Sisters of the Northeast, their pastoral outreach, such a different reality… Nor was I able to go to Montes Claros, although their affection also reached me. The meeting with the Obra Social N. Sra de Fátima must have been an endearing moment.
Graciela finished her visit to the Community of the Holy Trinity-Céu Azul with the community meeting and I joined her on her tour, although we continued to enjoy the warm welcome of these sisters until we left for Leopoldina. We did not miss the greeting to the Archbishop, D. Walmor Oliveira de Azevedo, who received us with detail and affection for the Congregation.
Then came the meeting with the sisters of the old people's home, Nazareth. A deep-rooted vocation, serenity, mutual care, tenderness, are words that express what is seen. The end culminated with the meeting, the Eucharist and the shared supper.
Two days were devoted to the Central Desk (offices of the Region). On the second, we had the opportunity to chat with the staff who coordinate the team and the whole network.
Leopoldina has its charm: a quiet, smaller town, where at the end of Sunday people dance in a square. The celebration of the Word in the Cathedral, where we prayed before the remains of M. Vicenta Guilarte; the Eucharist in the sanctuary of St. Joseph the Worker, a welcoming ecclesial community. We had a truly fraternal meeting with Bishop Edson Oriolo dos Santos. And the presence at the Immaculate College, so well cared for, made for an intense day. This community has another house in Rio de Janeiro. We are at the end of this stage, having also visited the Stella Maris Popular Centre for Education and Social Assistance.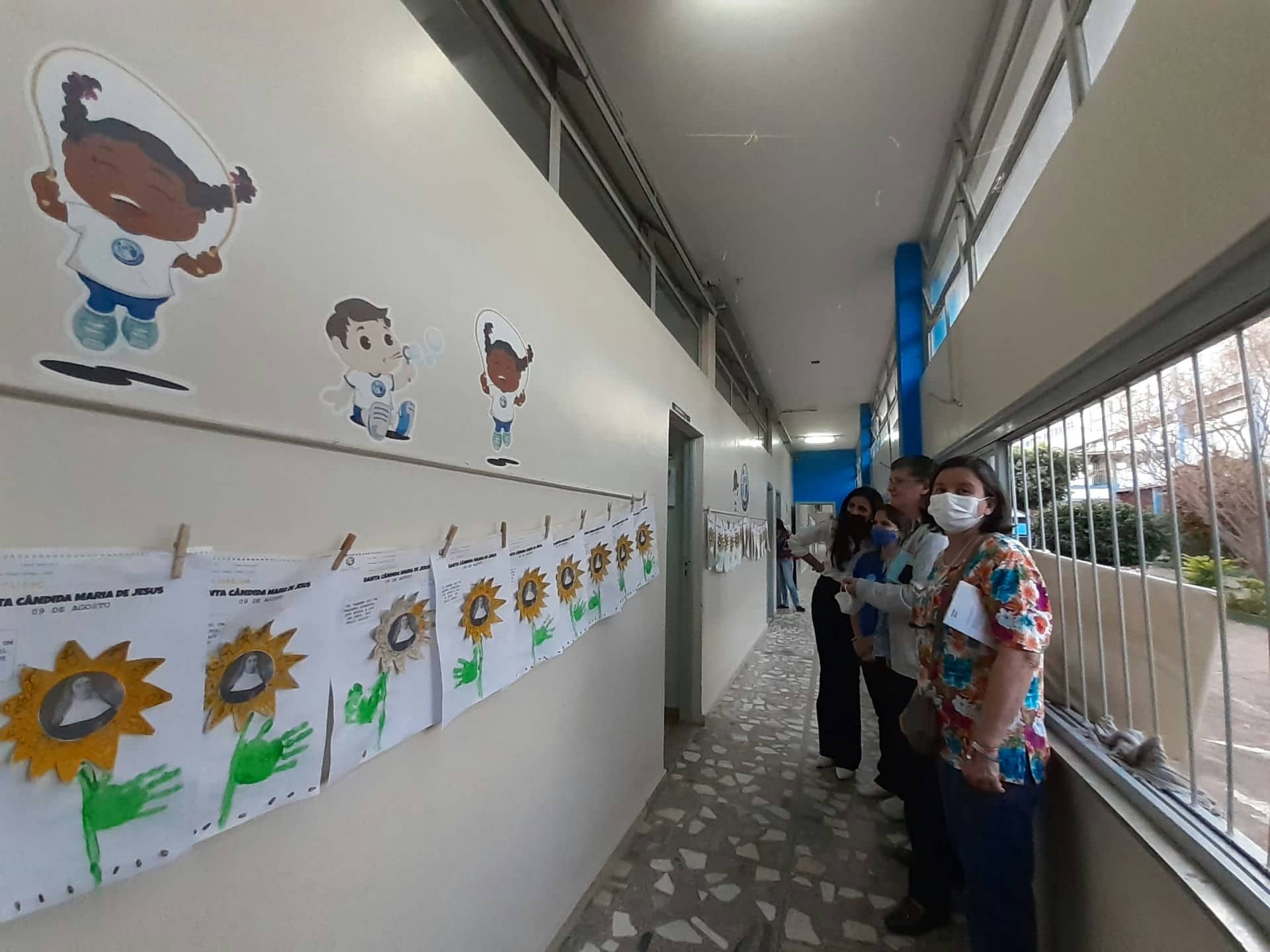 There is a moment that we enjoy intensely because of the harmony and the sincere union that we feel with the whole Congregation: the community meeting with the Superior General is a privileged occasion to deepen, once again and in a different way, in GC XVIII and in her Calls and in that permanent desire of M. Candida that we be "true Daughters of Jesus".
María Teresa Pinto FI.
General Councillor.
Related publications
Canonical Visit of the Superior General – Brazil I