On March 1, the Superior General, Mª Inez Furtado, accompanied by her consultor Jocelyn Salomo, began her visit to the Philippine region of the Indico Pacific province. Her first destination was the community of Panay-Guimaras, with the houses of Estancia, Guimaras, Iloilo, Maasin and Pototan, where 21 Daughters of Jesus live. Time to share, to talk, to listen, to meet. In addition, the sisters had the opportunity to relax enjoying nature in a mountain vacation spot.
Moreover, Mª Inez Furtado also met a group of 13 laypersons who are seeking to respond to the call to live their commitment as Christians according to the characteristics of the spirituality of Mother Candida.
In addition, she visited the Archbishop of Jaro, Archbishop Angel Lagdameo, who appreciates the service and presence of the sisters in his diocese.
Joy, with the teachers of Iloilo
All these places have educational centers, that's why. Jocelyn Salomo FI, on behalf of the Superior General, visited each one during the month of February and was able to experience how each one tries to respond to the demands of the mission according to the realities and needs of the environment. The effort of all, sisters and lay people, in this task of evangelization through formal education is highly appreciated.
School of Estancia
School of Estancia
School of Guimaras
Joy, with the teachers of Guimaras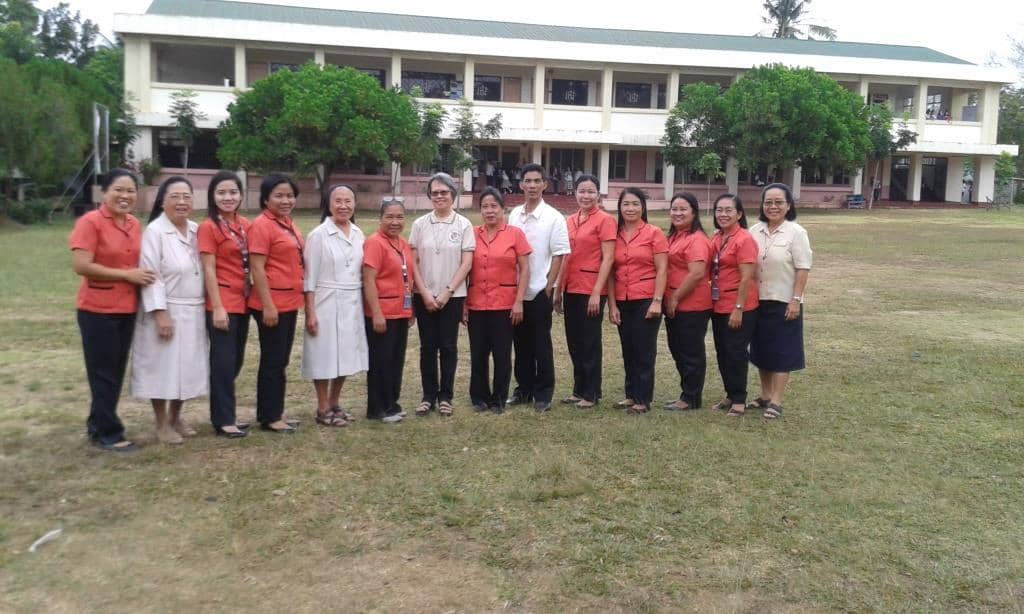 Joy, with the teachers of Guimaras
School of Iloilo