Through the Provincial Youth Ministry Team, the schools of the Hijas de Jesus of Panay-Guimaras – Colegio De las Hijas de Jesus, Iloilo City, St. Joseph School, Guimaras , St. James Catholic High School Maasin, collaborated and organized a full-day outreach program for indigenous children in Tubang, Maasin, last June 29. The goal was not only to bring joy and education to the children but also to foster a sense of unity and understanding among our own students.

To start the day, we shared the inspiring life story of St. Candida, the patron saint of our schools. We analyzed her life and the positive impact she had on society. The children received it with enthusiasm as they participated in the activities. We saw their creativity and open commitment to prayer. Understanding the meaning of our spirituality, we spent the time teaching children how to pray and reflect on their faith. This allowed them to connect with their inner selves and appreciate the power of their relationship with God in their lives. Teaching them to pray was a significant moment as we saw them connect with God in a deeper and more personal way.
We also organized a coloring book session, where the children were able to express their creativity and imagination. It was moving to experience the joy on their faces as they painted and made beautiful masterpieces. There was also a dance exercise. Finally, we had the tree planting. This hands-on activity allowed them to understand the importance of preserving nature and symbolized our commitment to care for and protect God's creation.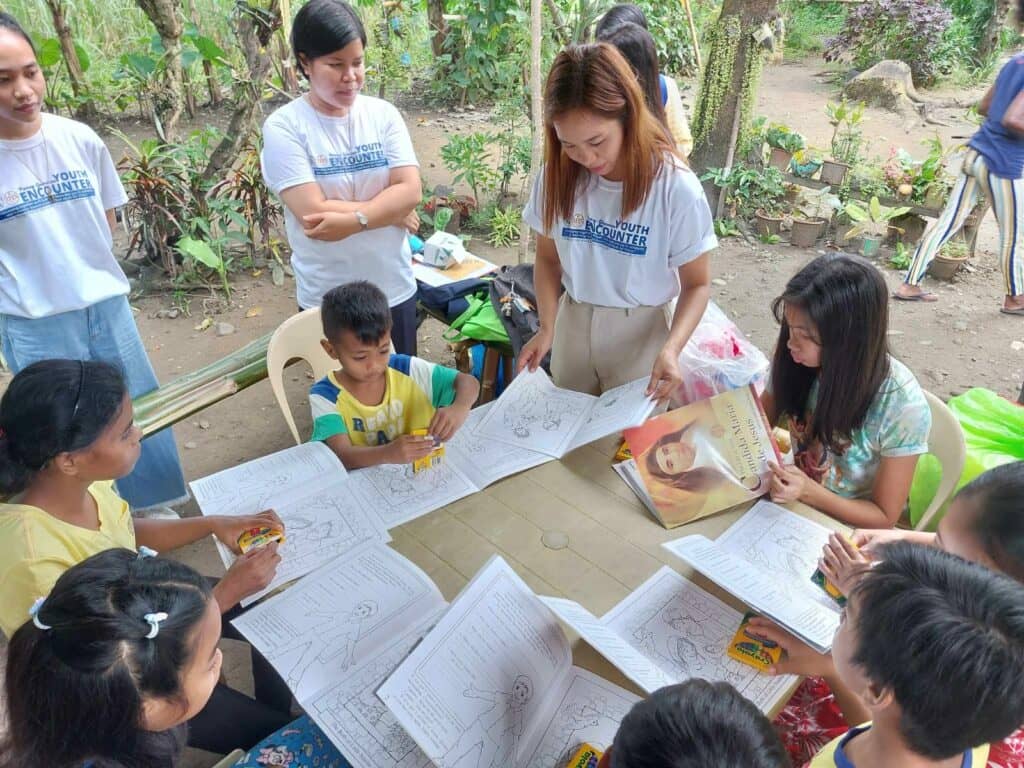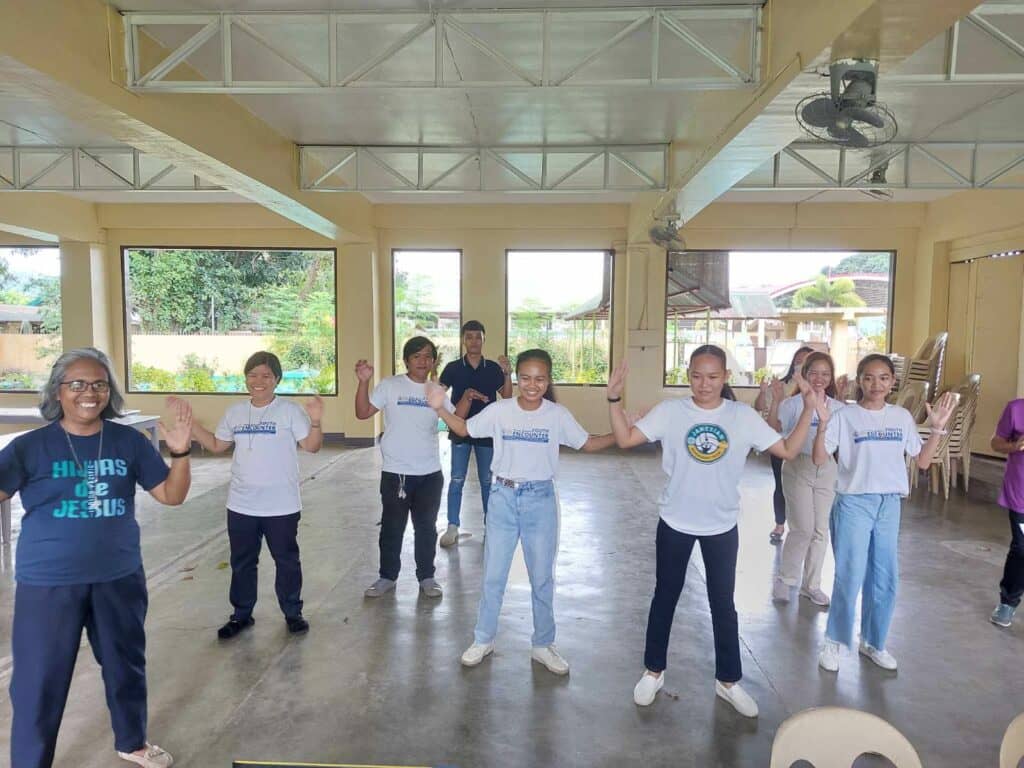 After the ceremony, the different schools gathered to reflect on the day and share their experience. It was a beautiful moment of unity when we realized that, despite coming from different backgrounds and schools, we were all united in our love for God and desire to serve others. We understood that serving these indigenous children was not only about giving them material things but also about sharing with them our experiences, knowledge, and faith.

This outreach experience opened our eyes and made us realize that true fulfillment comes from serving others and living in harmony with God's creation. We understood that in everything we do, we are connected to God and to each other. It was a lesson in humility that taught us to value solidarity and appreciate the immeasurable blessings that come from serving others.

As we continue our journey, we carry the lessons learned from this outreach. We strive to be a beacon of love, compassion, and unity in our daily lives. We reach out to those in need and share God's love with everyone we meet.

World Youth Day may be a celebration, but it also serves as a reminder that our faith calls us to action and to have a positive impact on the world around us.

Zaiza Emmanuelle Barrios
Young alumna of the, St. James Catholic High School, Maasin, Iloilo