In February 25, 1981, Pope John Paul II, in his visit to Hiroshima, made a strong appeal that PEACE become a reality in the world. As response, the Bishops Conference of Japan declared that from August 6, the day the "Atomic Bomb" fell in Hiroshima, to August 15, when war ended in the country, the entire church of Japan dedicate activities for PEACE. Thirty-five years have already passed and the movement continues to this day, which in Japanese is called "Heiwa Junkan".
This year, in August 7, in Ibaraki Prefecture it was the turn of Joso to prepare and host this activity. As a multi-cultural community we organized a panel to share experiences according to the theme chosen by our Diocese "In-Search for Peace and Justice with Mercy". A Filipina and a Brazilian, one Filipino family and another, Brazilian, shared experiences on "How I/We Search for Peace and Justice with Mercy" in daily life, within the family, with neighbors, at work, etc."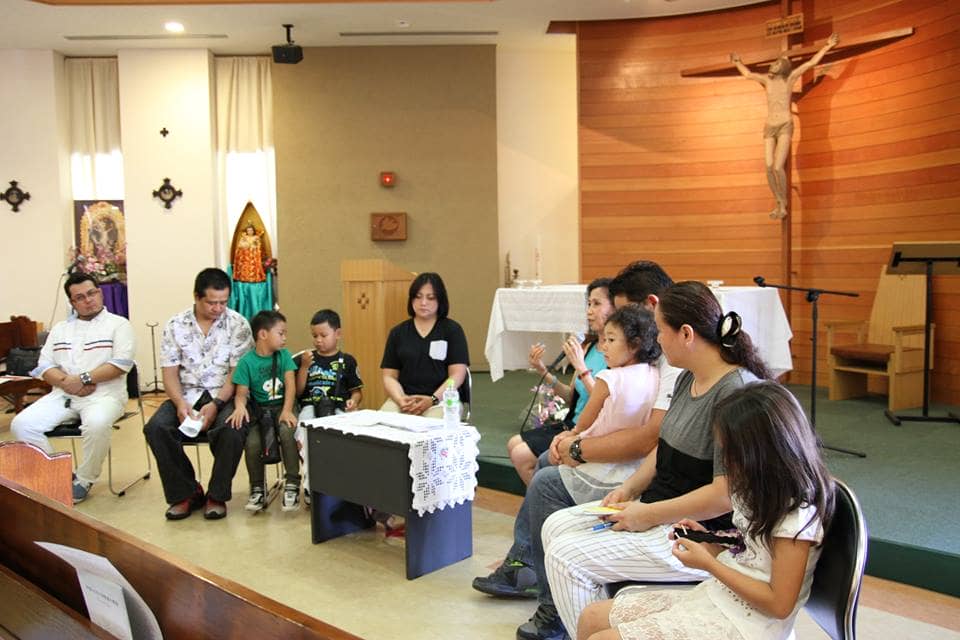 Forty-five persons, almost all Japanese, listened to their sharing and asked questions. Later we had Mass with the Fathers of the Congregation of the Sacred Heart of Jesus and Mary.
It was a simple activity but the Testimony of Faith of each one of the foreign panelists
on how they live daily, how they overcome difficulties and how they concretely search for Peace and Justice with Mercy has made a difference. We noted that everybody went home contented. We hope we have somehow contributed towards the greater integration of foreigners in the Church that is in Japan and that the seed of Peace continue to grow with the Mercy of God the Father.