Following decades of persecution and human rights abuses by the Burmese military junta, many people from Kayah State and other neighbouring states in Myanmar have fled to refugee camps in Mae Hong Son, along the Northern part of Thailand-Myanmar border.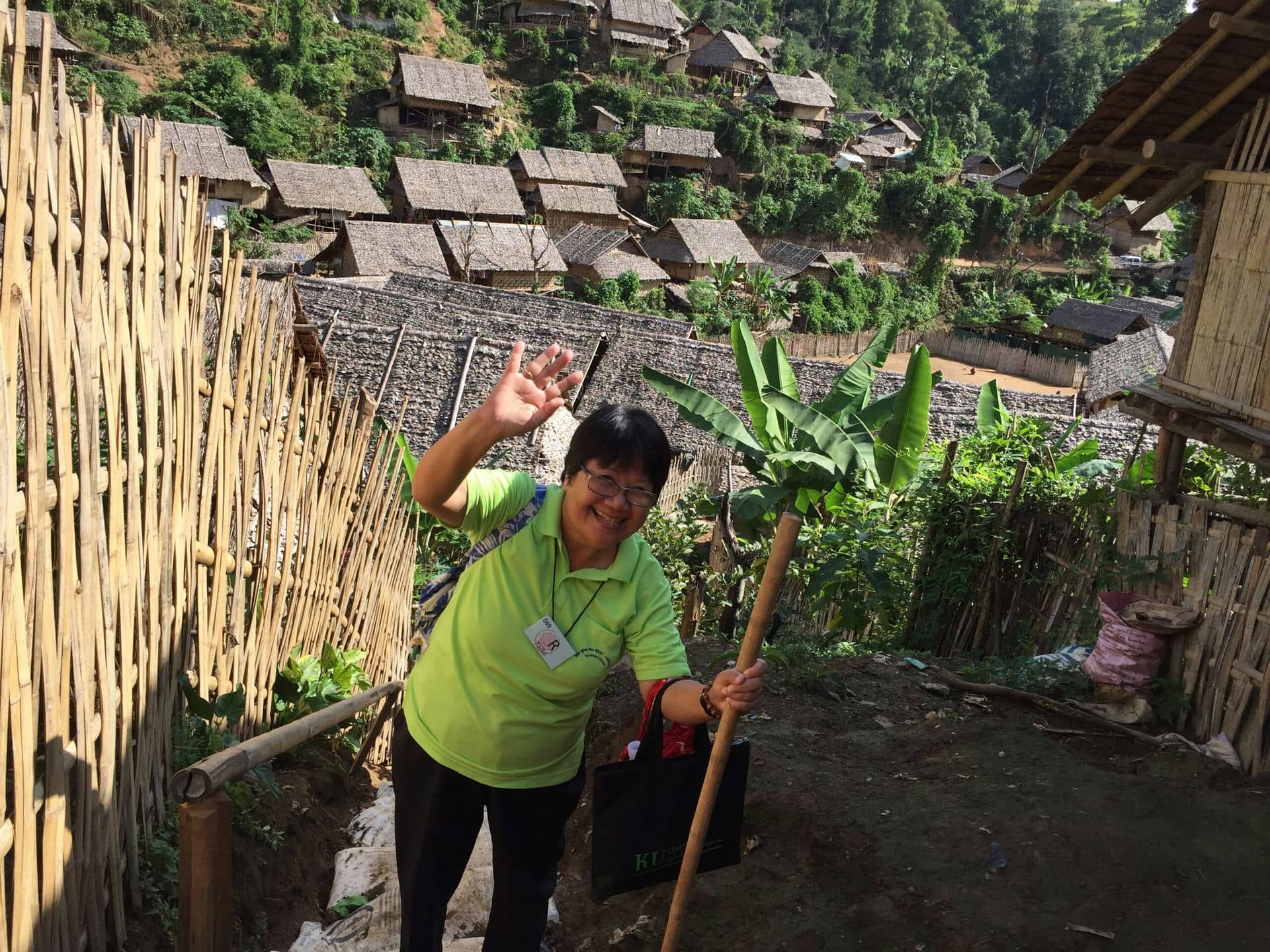 Year 2003 marked the Hijas de Jesus presence in Thailand in collaboration with the Society of Jesus mission through the Jesuit Refugee Service (JRS) – an international Catholic organization with a mission to accompany, serve, and advocate on behalf of refugees and other forcibly displaced persons. Upon the request of the JRS International Office, Sr. Pilar Martinez, the Mo. General at that time sent the three Sisters from the Philippines (Sr. Lina Cornelio, Sr. Emma Quinquero and Sr. Dionesia Quela). They were followed by Sr. Madeline Capistrano, Sr. Evelyn de Alba, Sr. Rachel Bade , Sr. Lilian Lim. and Sr. Elvenia Escultor. Later it became an international community with the sending of Sr. Ana Pena Mendoza from Dominican Republic, Sr. Francisca Huang and Sr. Fatima Wang from China. When the Hijas de Jesus presence in Myitkyna, Myanmar was closed in March 2020, Sr. Ma. Pilar Brufal Jaen was assigned to the community in Thailand to work with JRS Accompaniment Program. However, due to the Covid 19 pandemic, she went back to Spain after having been locked down in Myitkyna, Myanmar for almost 6 months.
JRS works in two (2) camps, namely: Ban Mai Nai Soi and Ban Mae Surin to support Karenni Education Department (KnED) in managing their education services. At present, there are 14 schools with approximately 3,300 students in kindergarten to Standard 10 levels. Sr. Elvenia, is coordinating in this program, Her role is to build the capacity of the school coordinators, head teachers and deputy head teachers to manage the schools.
She is also helping in the teacher training, evaluation and monitoring for continuous performance development of the knED school management staff with emphasis on preparation for a future of the refugee community and upon return to their homeland.
Long encampment poses major challenges in the lives of the refugees. Adding to this is the continuous reduction of support from international donors, which in turn translates into a decrease in basic services. Through the accompaniment program of JRS, Sr. Evelyn, continues coordinating the Family Friendship Group meeting which started as a response to the need of the people to have a venue where they can come together as friends, share, learn and support one another. Later, Family Friendship Group meeting gave way to the Information-sharing section so the participants could receive relevant information affecting their lives: resettlement, registration, repatriation, health, GVB, Child Protection, Human Trafficking, etc. The project on pig –raising or small business was created in response to the need of providing an income to families who cannot go out for work in a nearby villages. Aside from this she also conducts home visits and refer the concerns and needs of the refugees to the relevant service providers.
With the Covid 19 pandemic, and with the current civil war in Myanmar, new challenges need to be faced. The future of the refugees and camp situation is very uncertain. May God in His mercy and love protect His people and lead the way to their freedom with dignity as His children.
Following the original purpose and desire of the Congregation, the Hijas de Jesus presence in Thailand will continue as long as JRS needs our collaboration. At the same time, it is open to go wherever God wants us to be. … where we are most needed.
Community of Thailand  (Elvenia Escultor, Evelyn de Alba y Pilar Brufal)