From the Renewal Course, so that you can continue accompanying us on the path we are following, we would like to share with you that we have started the proposed training contents. We feel privileged to be able to reread the history of the Congregation. accompanied by our sister María Dolores Giménez, Lola, for being an active and leading part of this story.
Lola proposed us to make this tour in three periods or stages. Each stage occupied a day in which we were able to travel through 50 years of times, places and people. The invitation was to "find "the" history, to find myself "with" history and to find myself "in" history" because, as she stated without hesitation: "the tree that forgets its roots cannot bear fruit". This contact with our origins and the process we have lived through to reach our present day brings us back to the fundamentals by embracing our roots, and allows us to dream of the future by living our present with creative responsibility.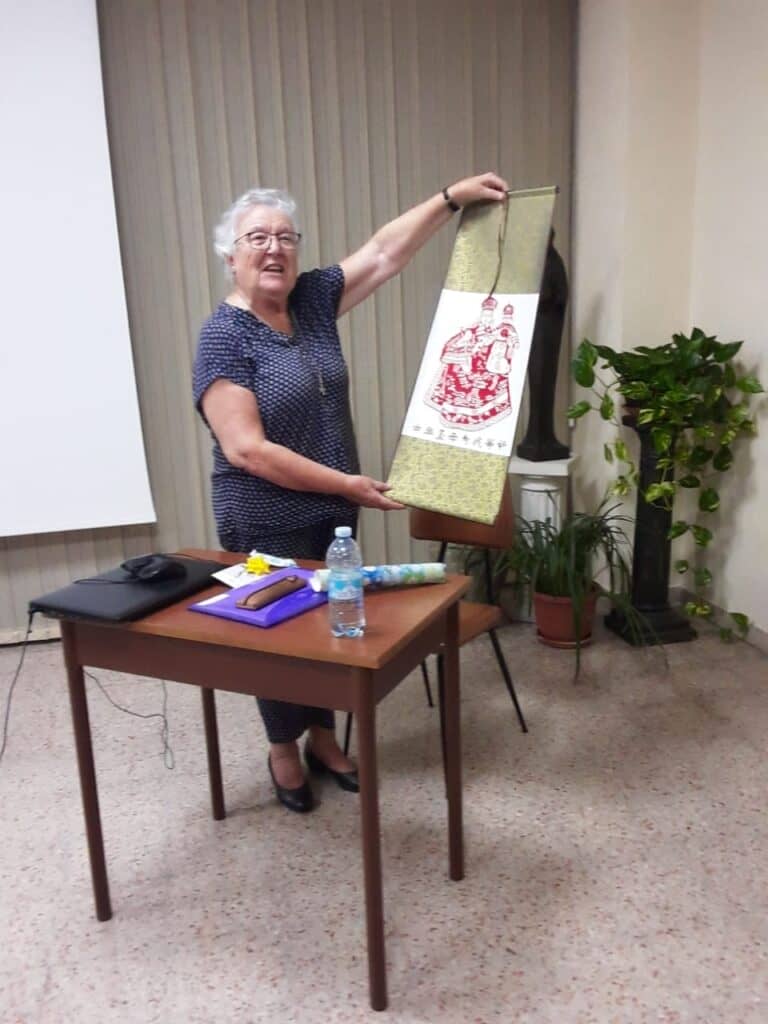 In recent days, reviewing the history of the Congregation, we have been feeling very grateful for the admirable fidelity and commitment of the sisters who have preceded us.founding the Congregation, expanding it, defending our spirituality and charism, adapting it to the times and cultures; because, knowing our history helps us to know where we come from, where we are and where we are headed. We feel sent to continue forging this story with our lives, which we hope will have new readers.
We finish this first part of our course with much gratitude, feeling the communion, belonging and union of spirits that what we have seen and heard has provoked in us. Yesterday, Thursday 21, we began with the Jolanta Kafka, rmi Jolanta Kafka, rmi, to deepen our understanding of "Consecrated Life today". She placed us in the reality of the world, of the Church and of Religious Life, from statistics to mysticism, in a reflective and prayerful rhythm. It is with great enthusiasm that we open ourselves to this new excursion, with Jolanta, through the reality of Religious Life today.
We will let you know.