Hello! From this side of the world we also would like to share with you our life in the community in the midst of this pandemic.
Today in Tokyo (Sunday、March 29), we just finished our Eucharistic Celebration on line, celebrated by our Archbishop Tarcisio Isao Kikuchi, SVD. It is snowing outside, a rarity because it is already spring and the cherry blossoms are already in bloom! This weekend, the Governor of Tokyo declared that in such a highly populated area where COVID 19 cases continue to rise. people should refrain from going outdoors. See how God affirms such move by sending snowfall!
The sisters had been praying and offering sacrifices, 24/7, for almost of us are elderly. We stay connected to the world thru Vatican News, our Archdioceses and respective parishes.
For example, during the Urbi et Orbi Blessing of Pope Francis, we followed everything in You Tube holding our respective copies of his homily in Japanese, Spanish and English. We made use of it in our personal prayer and in our Day of Recollection this month, including that of the Circular Letter No. 6 of Mother General.
.
For those who are internet savvy, we actively use the medium to update information, guide and animate the people we accompany. Many migrant groups such as the Filipinos, Brazilians and Latin Americans could not read or understand Japanese announcements released by the government nor of the diocese! More so what to do in case they are exhibiting the symptoms…
God definitely is working and doing something "good" behind this pandemic. Our Determination has never been so contextualized – filiation, fraternity, solidarity in micro and macro levels. Indeed, in this pandemic , we are just one vulnerable world in need of the mercy and compassion of God!  Wherever we are, there many "without strength, without hope". Let us indeed "be balm, warmth, kind presence, impulse of hope, encouragement, comfort along the way" (Determination No.4), first with one another and to others.  God is re-arranging things and He is now presenting us "multiple novelties" and encouraging us to discover how we can most clearly manifest His presence in the midst of His people. (Det. 18).
. 
United with you every step of the way in this journey!!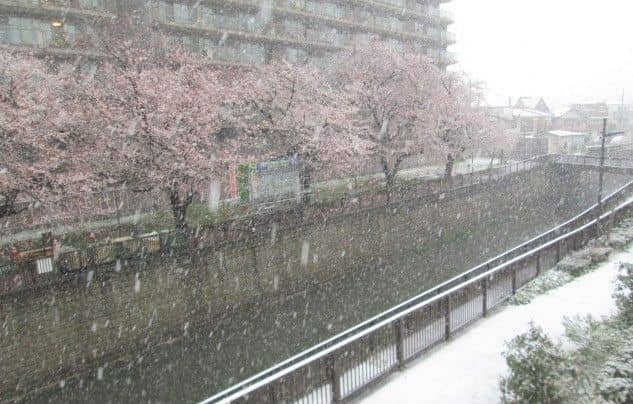 By Flor M. Florece, FI